DogWatch of Central Georgia
It's all about your dog!
Since 1995, DogWatch® of Central Georgia has been locally owned and operated by David Roddenberry. DogWatch® provides customers with premium quality pet containment at an affordable price. The DogWatch Hidden Fence is rated a Consumers Digest 'Best Buy' in the underground pet-containment category. We are the only underground pet-containment system to earn a 'Premium Selection' designation.
David, a Macon native, attended First Presbyterian Day School and Georgia College where he earned a Bachelor of Science degree. David returned to Macon after college and discovered DogWatch to be an excellent product and business opportunity. David currently provides DogWatch services to the middle Georgia area with his wife Martha. David and Martha live just outside of Macon in Monroe County and have 2 young boys, 2 dogs, chickens, and cows. Animals and their boundaries are a big part of their expanded family! Together David and Martha work to provide the highest quality service and products to keep your pet safe at home. They provide each customer with a personal estimate and plan, customized to meet their needs.
DogWatch products are unique in the fencing industry because they are capable of containing your pet on your property as well as being set to work inside your home. Perhaps you want your dog in the back yard, but not in the swimming area or expensive seasonal flower bed. Perhaps you want him to come in the house, but not in your kitchen or bedroom. These are parameters that DogWatch can customize to your individual needs.
Now serving the middle Georgia area for over 20 years, DogWatch of Central Georgia continues to pride itself on excellent customer service with professional installation and training. DogWatch backs its products with a Lifetime Warranty on all Performance Series Hidden Fences. DogWatch products feature the most advanced technology in the industry, including such features as Safe Link FM Digital design, Auto Memory, Fast React, and adjustable correction levels tailored to your dog's personality. DogWatch also has the longest battery life in the industry. Longer battery life means less battery waste and more money in your pocket!
DogWatch of Central Georgia now offers BigLeash Remote Trainers, Bark Collars, and Leash Trainers for all your dog training needs. Our user friendly features provide you with quality training tools that are a great choice for both you and your dog. By choosing DogWatch you are making a choice to help make the world a greener, happier place for you and your pets. DogWatch of Central Georgia takes pride in providing a premium quality, pet friendly product, with professional installation, training, and service, and a continued commitment to provide your pets the freedom they deserve.
Simply the best, No getting Around it!
Service Area
We provide services to customers in the Central Georgia area, including the towns and cities of Barnesville, Cochran, Dublin, Eastman, Eatonton, Forsyth, Fort Valley, Gray, Hawkinsville, Jackson, Macon, Milledgeville, Monticello, Perry and Warner Robins , Georgia and the surrounding area.
Get a Free In-Yard Estimate!
Our representatives will meet you at your home for a free in-yard estimate. We will help assess your needs and customize a solution that suits both you and your pet. Call today or schedule an appointment to get things started!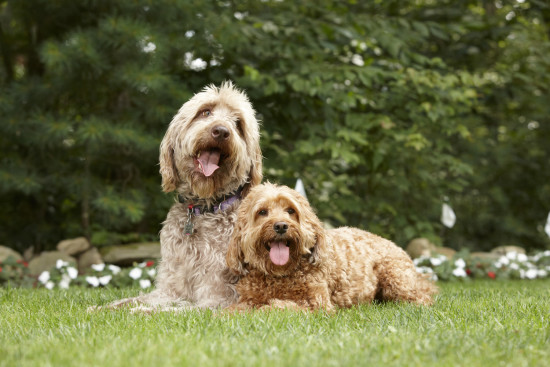 Why Choose DogWatch of Central Georgia?
1. Our number one concern is the safety and well-being of your pet. We provide the support you need to ensure successful training and happy containment.
2. We provide a proven PetFriendly™ training program. We train your dog (or cat) to recognize the boundary flags and the audible warning signal (or vibration) before introducing the correction.
3. We are experienced professionals committed to providing excellent customer service and support. We strive to service every customer promptly and courteously.
We want to hear about your experience! Write us a review on Google+
Simply the best. No getting around it.™
Another reason to choose DogWatch of Central Georgia is that we are an authorized DogWatch dealership. The DogWatch Hidden Fence is the most technologically advanced and the easiest to use, and it is backed up by a no-hassle Lifetime Warranty from a company with more than 25 years of keeping pets happy and safe.

What makes us Simply The Best?
---
Customer Testimonial
Excellent product. Works as advertised. Wonderful service, fast and responsive. Would highly recommend.


Drs. Atul and Minni K. – Macon, GA